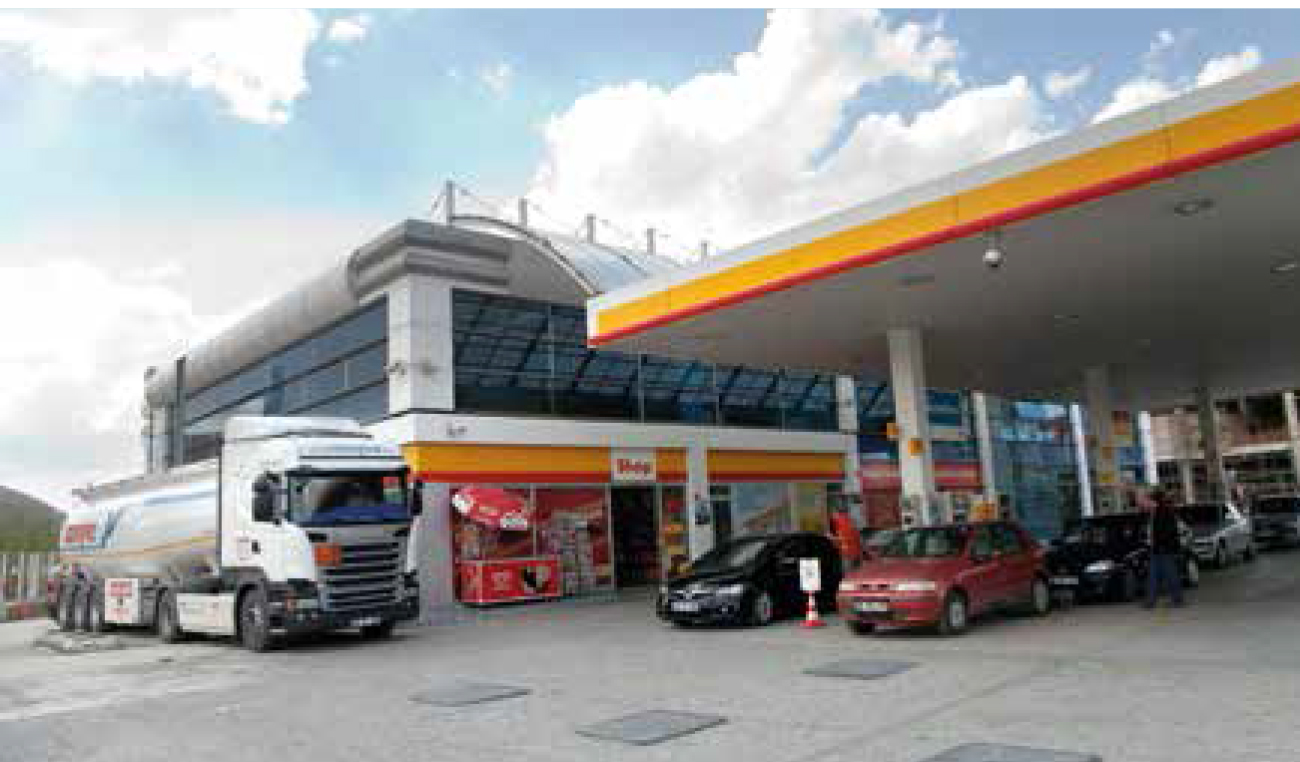 Solution from Kalem Yazılım to the Fuel Sector
Sompet, which is within the Somyürekler A.Ş. that has 55 years of commercial history operating in Kayseri, constitutes the fuel pillar of the group of companies. Somyürekler A.Ş. has 55 years of commercial history. Sompet, operating in Kayseri, constitutes the fuel pillar of the group of companies. Since 2004, Sompet has been one of the major players in the fuel sector in the region and currently offers fuel products of two different brands in four locations. Stations are provided with groceries as well as fuel. Thanks to its excellent service understanding and practices, Sompet received world first place in 2010 in a service quality program implemented by Shell in 60 countries. Sompet came first among 14 Thousand stations which is first in Turkey's history.
Expectations and goals
Somyürekler A.Ş. believes in the importance of information technology (IT) on the way to success. and within this group, Sompet Fuel, both customer relationship management and IT are benefiting from meeting the market expectations. From this point of view, it provides sustainable success by constantly controlling turnovers, sales, customer and employee satisfaction with sophisticated IT systems.
SSompet, which has an extremely healthy network and server infrastructure, had a messy structure in software before the project. Due to the use of different programs in different processes, the accounting transactions may accrue, the work load may increase, manual controls for manual entries and duplicate transactions may still have to be performed. For this reason, Sompet felt the necessity of collecting the scattered software structure on a single program and went to Logo's GO Plus solution. Thus, the parent company Somyürekler A.Ş. and a complete integration was achieved. But there was a need for a vertical solution in order for the fuel sector specific applications to fully comply with this system.
On the other hand, e-billing and e-book applications had to be implemented in the e-transformation framework, in four gas stations and in the markets within them. In the current system, the sales transactions made in each pump or petrol station market are collected in one center in the two types of software allowed by the Energy Market Regulatory Authority (EPDK). Every sale made becomes an invoice and it becomes a legal obligation to be processed in e-book. Therefore, it was aimed to be able to collect all the transactions made at the Sompet stations on one platform for efficient operation and to obtain the reports of the transactions efficiently and consistently.
Election phase
Whether Sompet or Somyürekler AS had used different solutions of Logo for a long time. In other words, there was already a Logo in the existing structure, but not all of the data was processed on the Logo. In the case of integration of all processes, Zirve Bilgisayar, which provides consultancy services to Sompet, decided to use Logo solutions with the proposal of Sompet. The fact that company personnel are accustomed to Logo and training for Logo applications was the most important reason for GO Plus being preferred. With this integration, it was decided to operate the Fuel Management Module developed by Kalem Yazılım, a Logo solution partner specifically for the fuel sector, on GO Plus.
Solutions used
• General Accounting, Finance, Inventory, E-billing, Market, Fuel and E-book processes were activated on GO Plus.
• The Fuel Management application has been put to good use.
Project Process
Sompet Fuel started discussing BT process in June 2014 with its logo partner Zirve Bilgisayar, who regularly cooperated in IT processes. The process accelerated with the legal obligation of e-book coming to the agenda.As a result of demos and presentations made to the Sompet management, it was decided to implement Kalem Software's Fuel Management application on GO Plus solution.
The system was set up within 20 days after the decision. Thanks to the intensive use of Logo software by Sompet employees especially in accounting, the training and familiarization process was extremely short and the solution was taken live at the beginning of 2015. Zirve Bilişim also implemented adaptations related to the marketing of the vehicle recognition system during implementation.
Some of the benefits;
• With GO Plus, a one-to-one solution is available on a single platform. All market and fuel operations can be done and reported on a single program.
• The data can be instantly reflected and interpreted in the system. Sales can be monitored instantly.
• The processes of managing branches and managing collections have been improved. All processes of 4 stations were integrated centrally.
• There was a 30-35% reduction in the workload of those who did formal accounting and book preparation. The accounting department can complete the declaration business in 5 days (15 days before our solution).
• Entering 1000 bills takes 1 man / day instead of 8 man / day.
• In the e-booking process, the document detail does not need to be processed manually. Due to the lack of manual entries, human errors are also minimized.
• The e-conversion process has been successfully passed on.
Future Plans
Sompet Fuel management believes there are more ways to go about reporting. The company, which is on its way under the guidance of information technology, continues to work on reporting. Sompet Fuel, which knows the business areas of fuel wholesale and retail sales, vehicle recognition, marketing, station marketing, aims to improve its IT work according to existing needs.